When I'm drafting patterns, it really isn't as much of an exact science as I'd like to say that it is. It's a lot of trial and error and hopeful shapes mixed together. I almost always draw out a plan for what I intend to do — little "design recipe" rough drafts, endlessly subject to change. 
Here's one such design recipe, something that was bouncing around my head that I wanted to get down on "paper." I used to do a lot of sewing with existing patterns (and there are so many AMAZING indie pattern designers out there that I affirm that that is a great way to go) — but it felt a little too easy. I love the challenge of drafting the pattern myself, figuring it out, and this bent toward design, totally self-taught through trial and error and all the knowlege I gained through existing patterns, is what has facilitated the beginning of All Well. So I'm running with it, I'm figuring out everything as I go. This little design recipe is a visual representation of my thought process as I begin to figure out how to go about fabricating an idea. 
More of these to come, slowly, surely.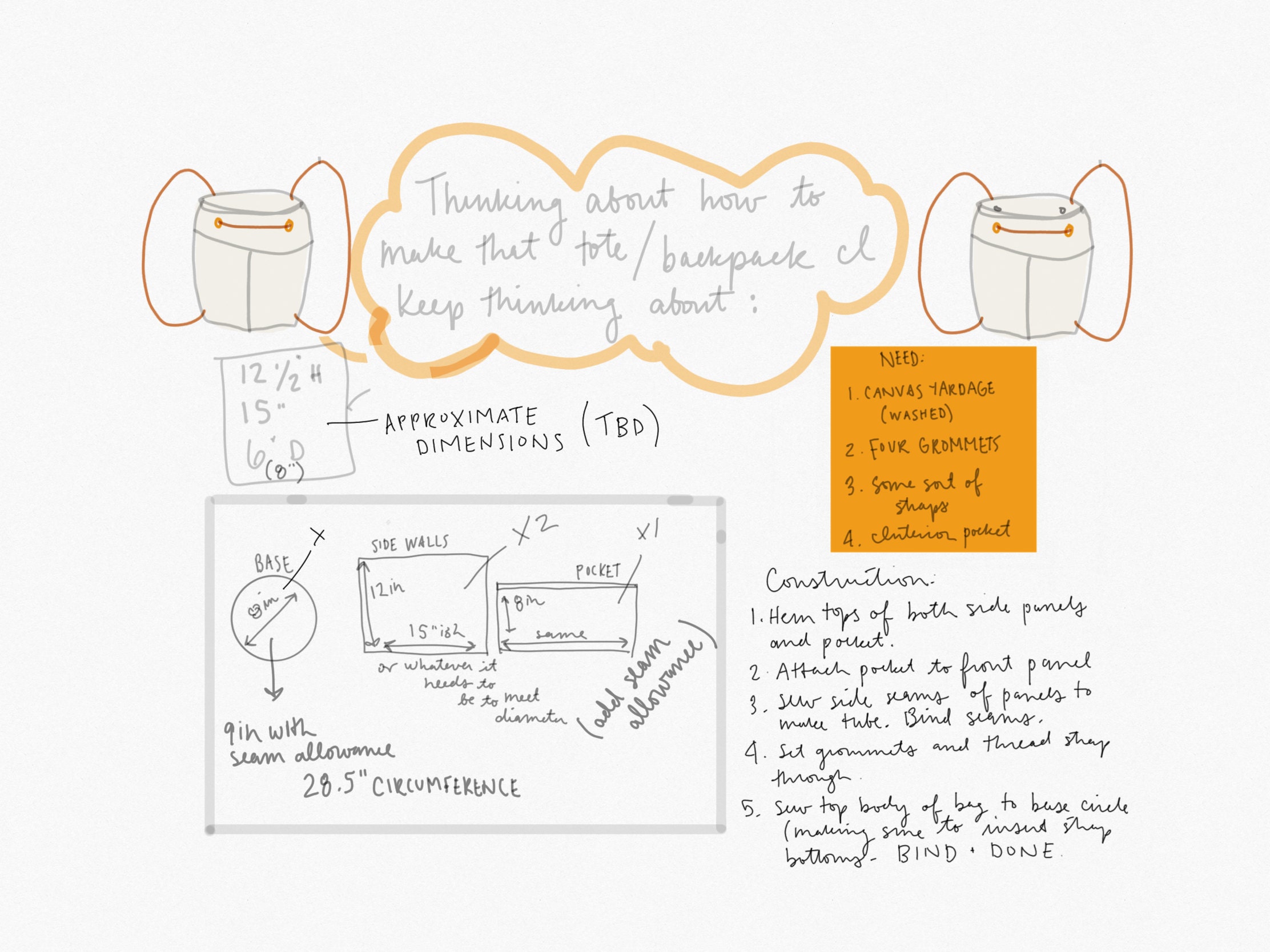 Note that I HAVE NOT TESTED THIS PATTERN YET so I have no idea if the measurements are sound. Everything you see here is VERY approximate. If you get to testing it before I do, lol, let me know!!! Will update once I've made a sample. 
xoxo, Amy, forever a work in progress